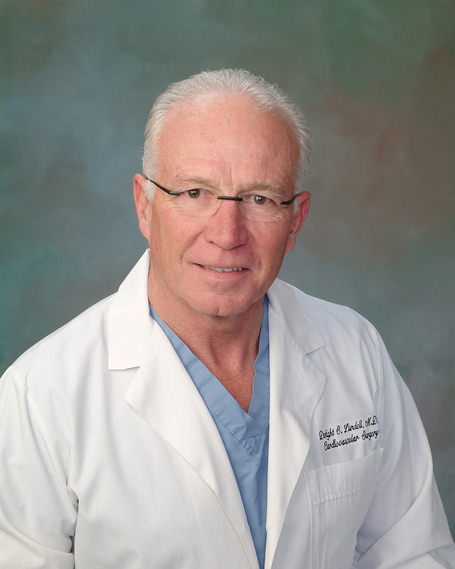 De wereldberoemde hartchirurg Dwight Lundell heeft 25 jaar ervaring in zijn vakgebied, heeft meer dan 5.000 open hartoperaties verricht en moet nu toegeven dat hij ernaast zat. Op basis van de wetenschappelijke literatuur hield het medisch establishment altijd vol dat hartziekten het gevolg zijn van een verhoogd cholesterolgehalte.
De enige geaccepteerde therapie was het voorschrijven van medicijnen die cholesterol verlagen en een vetarm dieet. Gesteld werd dat een vetarm dieet zou leiden tot een lager cholesterolgehalte en dus minder hartziekten. Afwijken van deze aanbevelingen werd gezien als ketterij.
Aderwand
Enkele jaren geleden werd ontdekt dat ontstekingen in de aderwand de werkelijke oorzaak zijn van hartziekten. Langzamerhand vindt er een paradigmaverschuiving plaats.
De diëtaire aanbevelingen hebben inmiddels wel een diabetes- en obesitas-epidemie veroorzaakt. Ondanks het feit dat 25 procent van de bevolking dure statines slikt en dat veel vet is verdwenen uit ons dieet, overlijden er meer mensen aan hartziekten dan ooit tevoren.
Uit de statistieken van de American Heart Association blijkt bijvoorbeeld dat 75 miljoen Amerikanen momenteel lijden aan hartziekten en dat nog eens 20 miljoen diabetes hebben. De patiënten worden bovendien steeds jonger.
Natuur
Zonder ontstekingen in het lichaam zal cholesterol zich nooit ophopen in de aderwand om vervolgens hartziekten of beroertes te kunnen veroorzaken. Zonder ontstekingen zou cholesterol vrijelijk door het lichaam bewegen zoals de natuur het bedoeld heeft. Door ontstekingen houdt het lichaam cholesterol gevangen.
Een ontsteking is het natuurlijke afweermechanisme van het lichaam om een indringer zoals een bacterie, gifstof of virus uit de weg te ruimen. Wanneer we het lichaam echter continu blootstellen aan gifstoffen of voedsel dat het lichaam niet goed kan verteren, krijgen we last van chronische ontstekingen.
De schade en ontstekingen aan onze bloedvaten worden veroorzaakt door het vetarme dieet dat al jaren wordt aanbevolen door de reguliere geneeskunde. Door het overmatig gebruik van bewerkte koolhydraten zoals suiker en meel en de overconsumptie van plantaardige oliën uit sojabonen, maïs en zonnebloem ontstaat de chronische ontsteking.
 Becel Pro-activ
In Nederland vinden we bijvoorbeeld Becel Pro-activ in de supermarkt. Unilever belooft dat de boter het cholesterol verlaagt en hart- en vaatziekten voorkomt. 'Aanbevolen door de Hartstichting' staat prominent op de zijkant. Becel Pro-activ bevat echter onnatuurlijk grote hoeveelheden plantensterol. De consumptie van plantensterolen in bijvoorbeeld sojaolie kan leiden tot een toename van het risico op hart- en vaatziekten en is een risicofactor voor het ontstaan van aderverkalking. De organisatie wil dat het product uit de supermarkten verdwijnt.
Dr. Lundell heeft dit gezien in duizenden en duizenden bloedvaten. Wat kunnen we ertegen doen? Eet meer eiwitten voor sterkere spieren. Kies koolhydraten die zeer complex zijn, zoals in kleurrijk fruit en in groenten. Gebruik geen soja- of maïsolie en het bewerkte voedsel dat ervan wordt gemaakt. Kies daarentegen voor olijfolie of biologische roomboter.
Door voedsel en ook fijnstof dat ontstekingen in je lichaam veroorzaakt te vermijden en essentiële voedingsstoffen uit vers onbewerkt voedsel tot je te nemen herstel je de schade aan je bloedvaten en de rest van je lichaam.